Types of Training Approaches
Employed by Us
Check out the training approaches employed by James in training your dog and training your puppy:
21-Day In-Boarding Training Program
My unique training allows your dog to stay with me in my home 24 hours a day. There is a high priority on teaching mode to train your dog house manners, yard manners, or etiquette while at home. Some of the things we focus on include teaching the dog:
Dogs learn basic obedience (heel, sit, down, stay, come) along with:
For example, we train the dogs to down-stay for 20 minutes in your home while you are having dinner or out in public.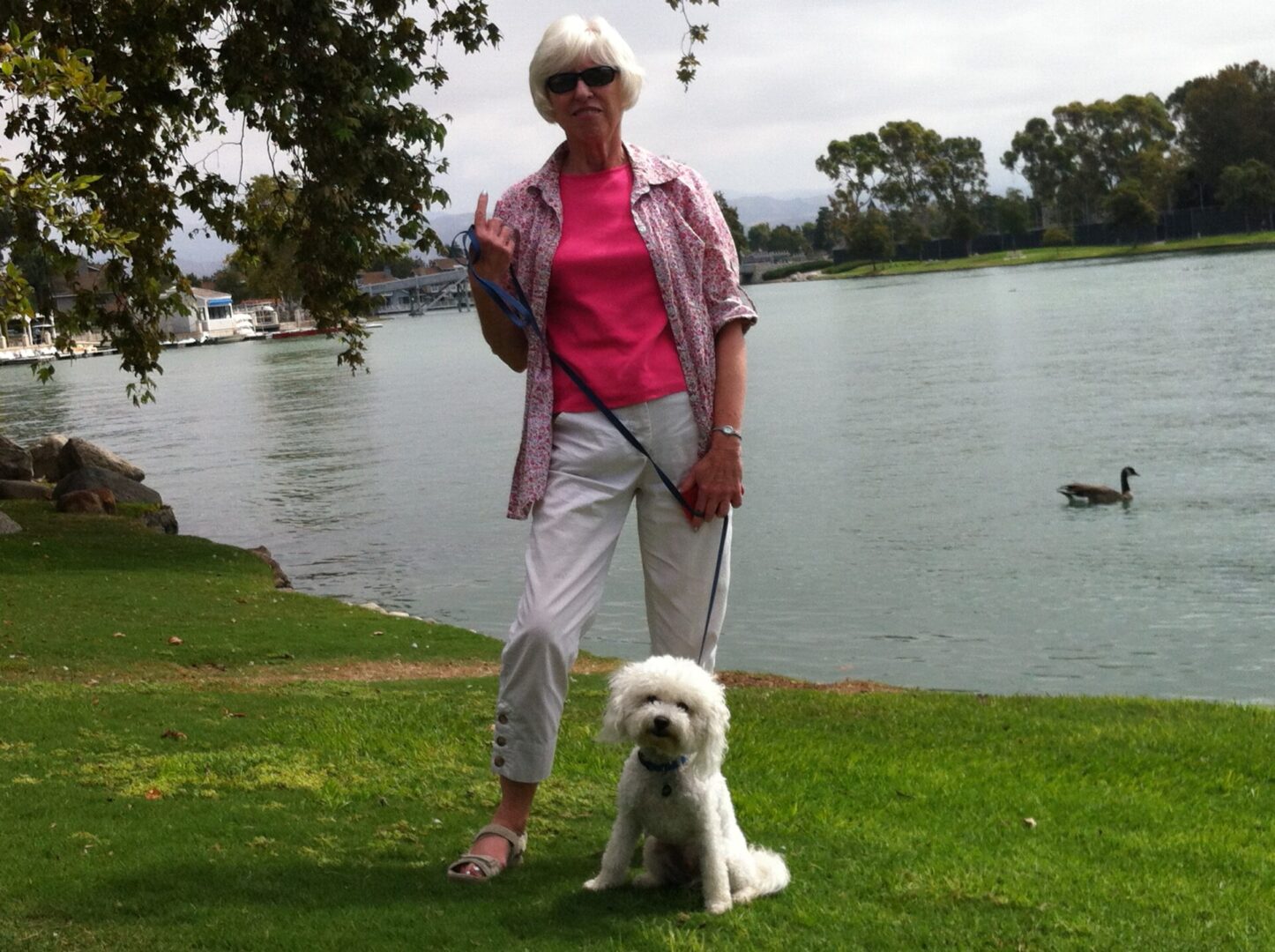 Our private training programs start with an in-home consultation. Our experienced trainers will visit your home for a personalized plan that corrects pet behavior problems and teach obedience. The program improves pet's behavior to create a stronger bond with owners. With increased obedience training comes increased trust and respect, the foundation for any great owner-pet relationship.
Private training begins with learning basic obedience commands: Heel, Sit, Stay, Down and Come. Dogs learn both word signals and hand signals to follow, and we will show you the proper, proven methods to train your dog.
The best-trained dog follows basic commands around distractions - other dogs, cats, children, rabbits, and the like. As soon as your dog has exhibited a strong knowledge of the basic commands within the confines of your own home, we add distractions for your pup to follow your commands at all times. We will head to the park, to the coffee shop, and to downtown areas to challenge.
The ultimate sign of dog obedience is to follow your commands without wearing a leash. By teaching a firm foundation of commands, introducing distractions, and slowly weaning your pup off the leash, let us establish a stronger relationship between you and your dog. Let them off-leash with the confidence that they will follow your commands at all times.
Our experts will address any issues specific to your dog. Many issues will disappear on their own as a by-product of establishing a healthy dog-owner relationship, but for lingering behavioral problems, we will develop and implement personalized programs to fix them.
All group trainings are hosted every Saturday from 10 am – 12 pm. Please sign up to join these sessions here.
Our group training classes teach the same basic skills as our private training classes in a more structured environment with the benefits of dog socialization. We have different levels of classes available to meet the needs of your pup.
Doggy School (Basics)
This program is designed for six months and older dogs. Upon successful completion of the program, your dog will learn to obey you at all times. We will teach them the following commands:
In addition, we will teach them NEVER to do the following:
Doggy Graduate School (Advanced)
Once your dog has completed Doggy School (Basic), they are ready for Graduate School! Upon completion of this program, your dog will obey you from a distance in any situation. We will teach the following:
Behavioral Consult with The Dog Whisperer
For unique, specific behavioral problems, let our trainers collaborate with you and your dog through private consultations.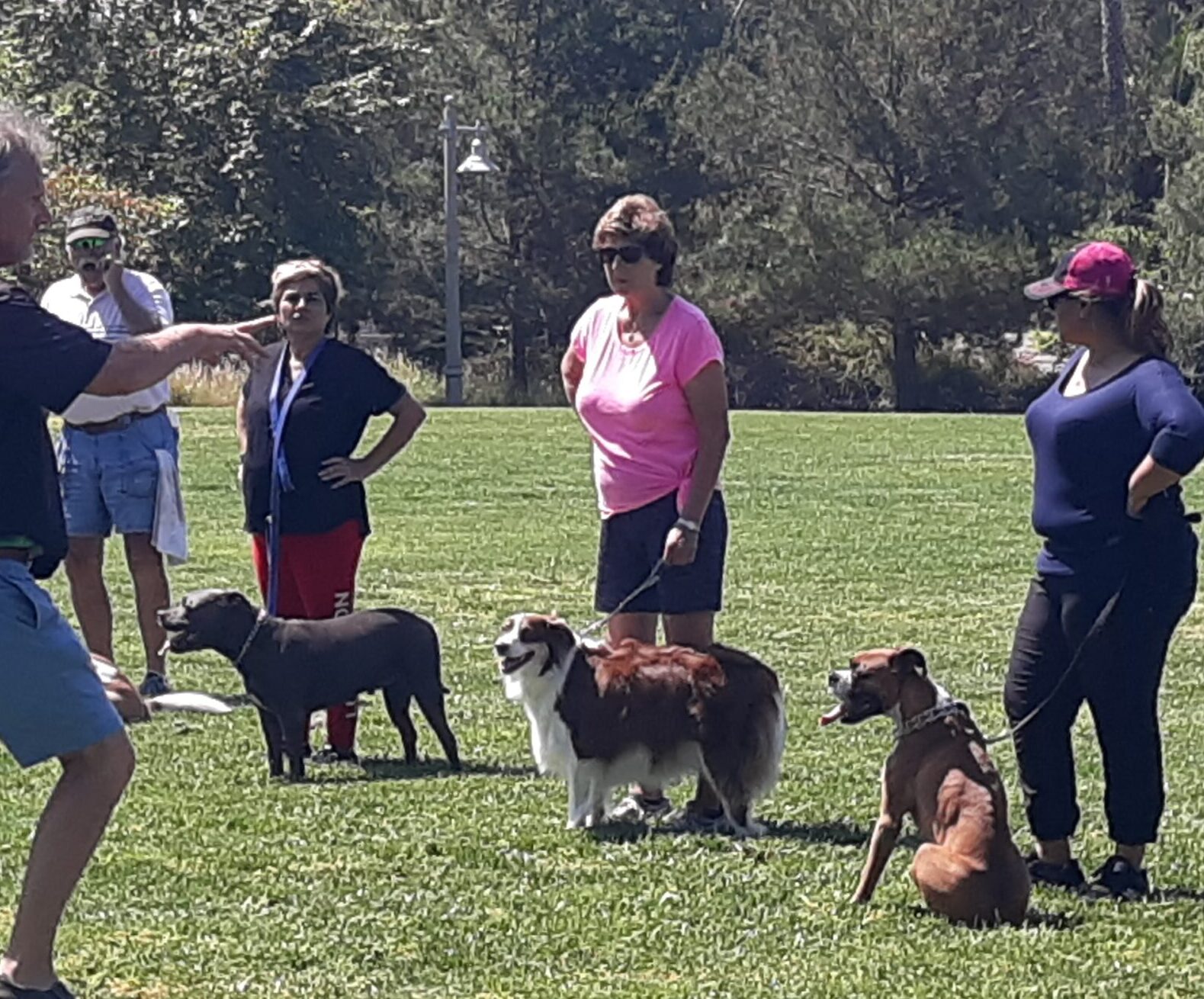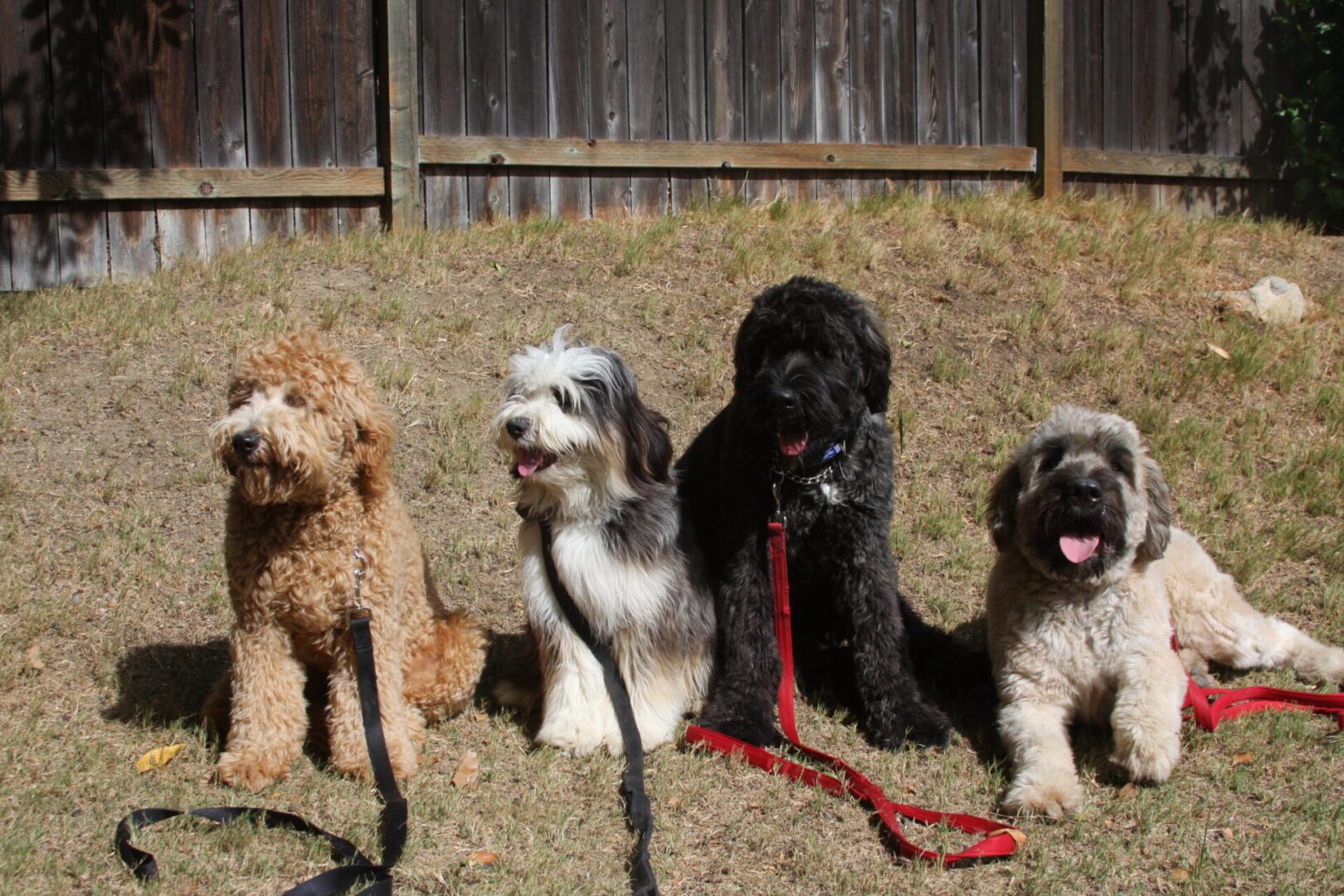 Start Your Puppy Training at Eight Weeks
Let us put a stop to sleepless nights and behavior problems now. Rely on our expertise to teach you the secrets of communicating with your puppy to be your pup's lifelong leader and new best friend.
Puppy training begins with an at-home, personalized consultation and workshop. We will come to your home to spend 2–2½ hours with you and your puppy, evaluating all aspects of you and your puppy, including the following:
We will also consider your puppy's breed, age, home layout, family members, and any special situations.
Our evaluation goes simultaneously with a workshop in which you will receive hands-on training. Within the first few minutes of your consultation, basic techniques to improve your puppy's behavior will be provided. Recent research reflects younger puppies learn faster. So we'll begin training right away. The principles and communication skills learned in this hands-on workshop are the stepping stones to having that perfect dream dog.
After a thorough evaluation and this initial workshop, we will create a program plan suited to the specific needs of you and your puppy. At the end of our puppy program, your pup will be able to do the following:
This workshop and subsequent programs prevent sleepless nights, barking, chewed personal items, mouthing, soiled carpets, and jumping. Dog training from the dogs' point of view is your guarantee for success.